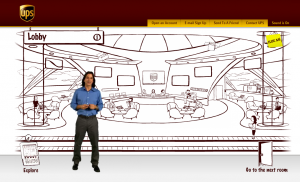 After a few months of strategy, creative, and technology working together to make the next iteration of UPS' Whiteboard website better than before, the website has officially launched.
While the '08 Whiteboard site is much more complex than the previous version, we had a great team working together to make it as good of an interactive experience as possible. The technology side includes a nice mix of Flash / AS2, Ruby on Rails, and almost half a gigabyte of video.
Check it out at http://whiteboard.ups.com.